2021 Maserati Ghibli Interior Highlights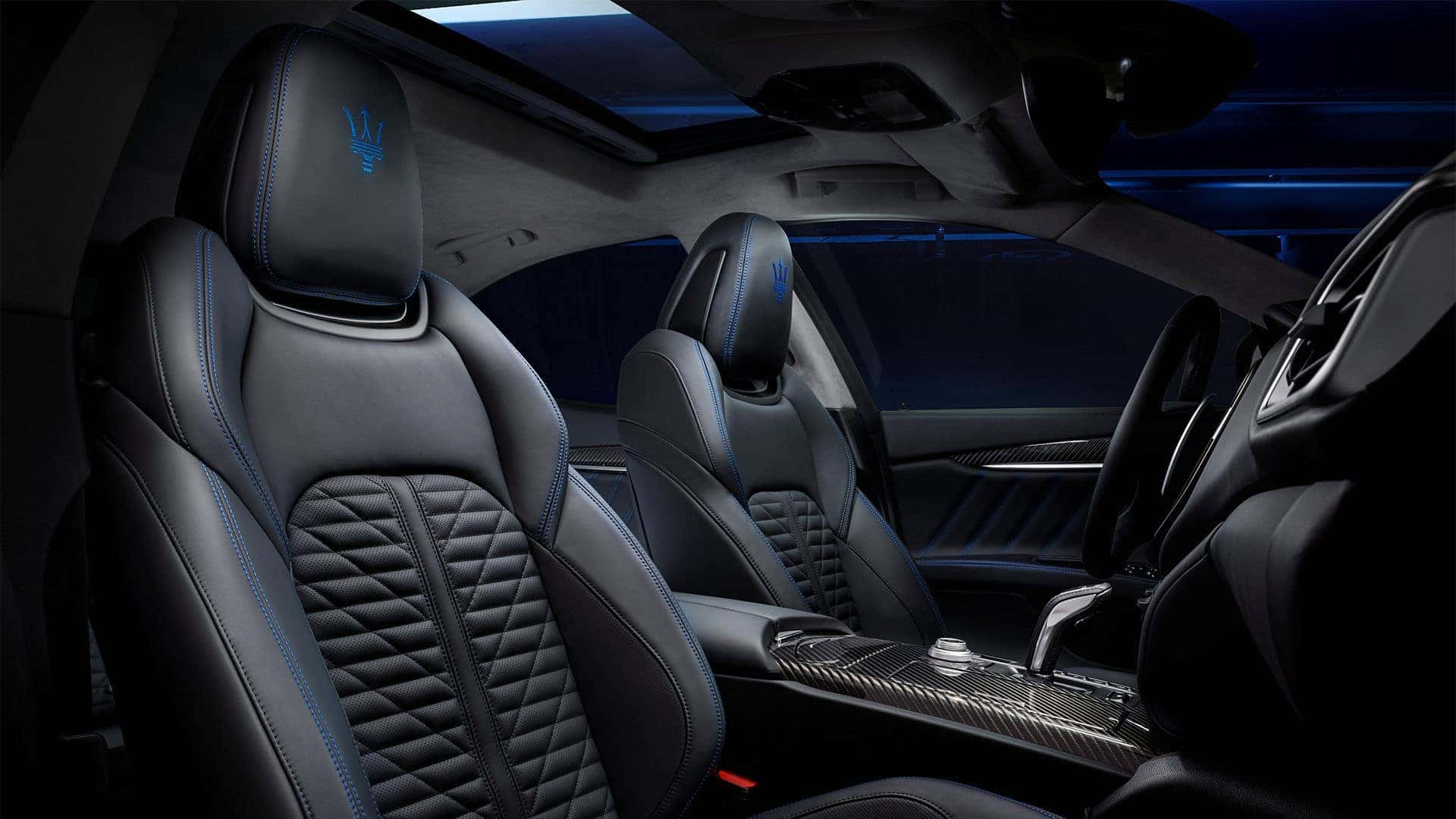 The 2021 Maserati Ghibli is an excellent entry to the Maserati lineup, offering the opportunity to defy the ordinary. For full details and specifications, you can check out our 2021 Maserati Ghibli model page.
The interior of the Ghibli is something that not everyone gets to experience. While everyone can stop and stare at the awe of the exterior Ghibli design, you and your passengers are able to truly appreciate it in all its glory.
Take a look at the 2021 Maserati Ghibli interior highlights with our dealership, where you can shop for the Ghibli and other Maserati models.
Performance and Convenience in the 2021 Maserati Ghibli
The Ghibli has five driving modes to help you maximize your driving experience: Auto Normal, Auto Sport, Manual Normal, Manual Sport and Increased Control & Efficiency, or I.C.E. Use the power sunroof, electrically powered and encased in tinted safety glass to bring the breeze in for you and your passengers.
If you need more cargo space, the 60/40 split-folding rear seats provide cargo-carrying versatility. When the seat on the smaller side is completely folded down, you'll have a continuous near-flat extension of the load floor to accommodate larger equipment and cargo.
Along with two unparalleled sound systems, a wireless charger, and air quality sensor, your Ghibli is fully prepared for trips short and long.
Assistance at Your Fingertips
The Ghibli features a variety of assistance systems to help make your drives easier and enjoyable. The Highway Assist System utilizes a radar located on the front grille and a forward-facing camera, keeping your vehicle in the center of the lane while maintaining the desired speed and chosen distance from the vehicle in front.
While the system is meant to be a convenience system and not a substitute for careful and defensive driving, it is a very useful tool every time you get onto the highway.
The Maserati Intelligent Assistant or MIA is powered by Android Automotive OS, featuring a 10.1-inch HD touch screen with a 16:10 ratio. Maserati continues to revolutionize interiors with the screen's curved glass edge being the first of its kind in automotive design. The Maserati Connect app allows you to keep an eye of your car's health, access latest maps and traffic information in real time, and enables Amazon Alexa or a Wi-Fi hotspot inside your Ghibli.
Shop for the Maserati Ghibli at Our Minneapolis Dealership
If you're interested in the 2021 Maserati Ghibli, schedule a test drive with our Minneapolis dealership. If you have any questions about the Ghibli, its interior highlights or any other models we have in our new Maserati inventory, feel free to contact us at Maserati of Minneapolis.