2021 Maserati Ghibli Performance Highlights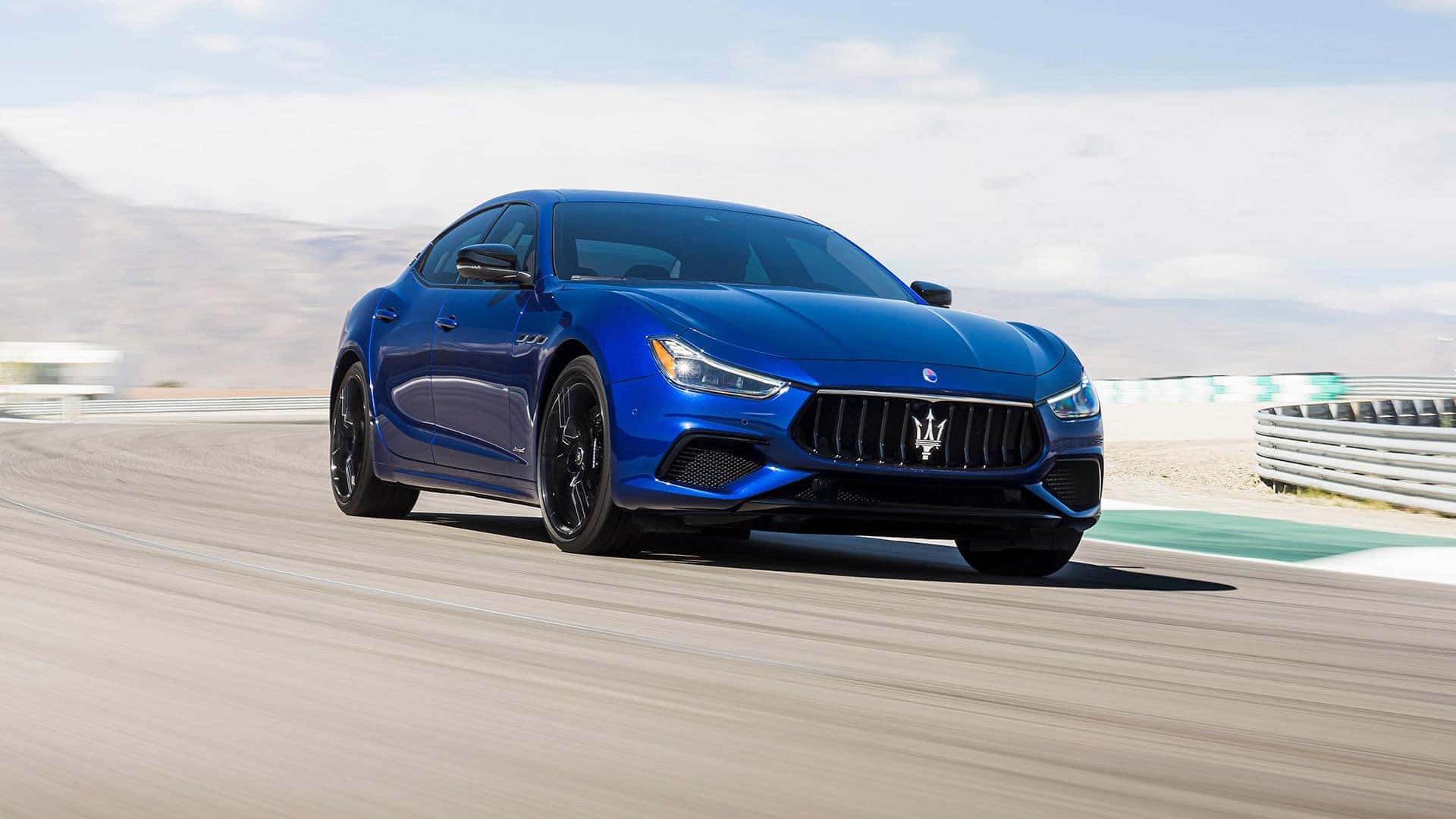 The 2021 Maserati Ghibli is a true performance sedan, featuring high-capacity power you'd expect from Maserati while accomplishing the signature Italian luxury look. There's more to the Ghibli than meets the eye, stacking the deck against the competition with design and performance.
For full details and specifications, you can check out our 2021 Maserati Ghibli model page.
The Ghibli is a Performance Sedan Through and Through
The Ghibli allows you to choose between a twin-turbocharged V6 engine and the Trofeo twin-turbocharged V8 engine. Produce up to 345 horsepower and a max speed of 166 miles per hour while hearing the sweet serenity of the signature Maserati engine note.
Upgrade your performance like never before with masterful dynamics, thanks in large part to the chassis, balanced weight distribution, Skyhook suspensions, the Brembo dual-cast brakes and aerodynamic body. Nearly everything about the Ghibli is meant to increase your on-road prowess while stylishly making a statement.
The Ghibli is equipped with the Q4 Intelligent All-Wheel Drive System, allowing you to handle whatever weather condition you find yourself caught in. The sophisticated ZF eight-speed automatic transmission modifies shift patterns according to your driving style thanks to its auto-adaptive software, as well. The Ghibli truly becomes yours once you drive it more and more, letting you become one with your vehicle.
Additionally, select five driving modes to help you maximize your driving experience: Auto Normal, Auto Sport, Manual Normal, Manual Sport and Increased Control & Efficiency, or I.C.E.
Shop for the Maserati Ghibli at Our Minneapolis Dealership
If you're interested in the 2021 Maserati Ghibli, schedule a test drive with our Minneapolis dealership. If you have any questions about the Ghibli, its performance highlights or any other models we have in our new Maserati inventory, feel free to contact us at Maserati of Minneapolis.