2021 Maserati Levante Performance Highlights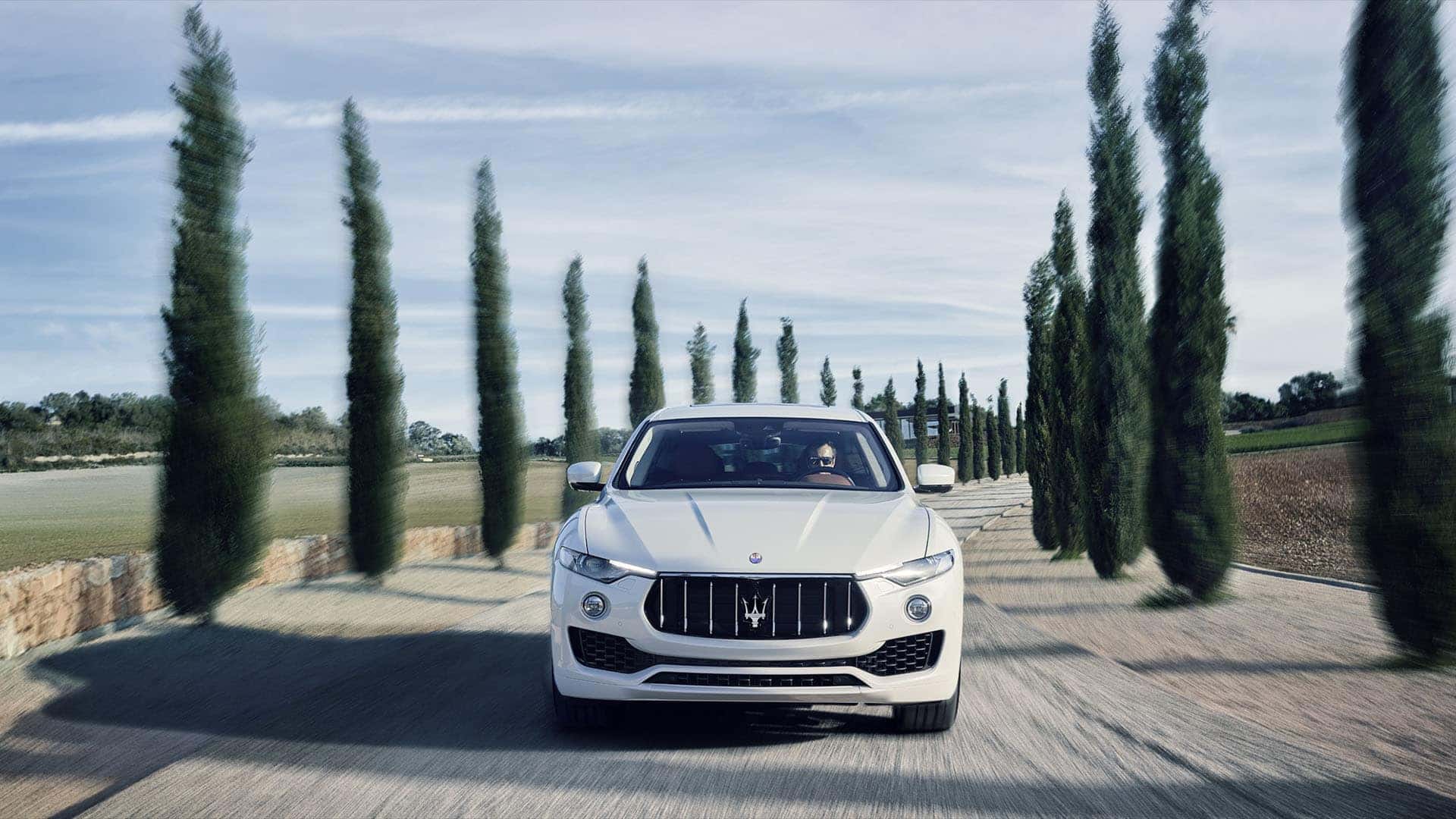 The 2021 Maserati Levante combines the muscle of a typical SUV with the GT soul. A powerful force that will take you to new heights, the Levante allows you to pave your own extraordinary path.
For full details and specifications, you can check out our 2021 Maserati Levante model page.
The 2021 Maserati Levante: An All-Out Performer
Explore uninterrupted power and soar through any terrain with ease behind the wheel of the Levante. The SUV offers unrivaled responsiveness as well as effortless long-distance refinement thanks to the V6 or V8 engine you opt for.
The chassis of the Levante carries a very low center of gravity, allowing you to glide through top speeds. The perfectly balanced weight distribution and sharp aerodynamic body are also stark contributors to top-tier performance, perfectly showcasing the engineering behind the Maserati model.
The Q4 Intelligent All-Wheel Drive System allows you to go the extra mile in any weather. Standard on all Levante trims, the system provides even greater handling in any given condition. What's more, the Skyhook suspensions constantly adapt to each individual shock, while active air suspensions give proper ground clearance through off-road scenarios to highway driving.
The Levante takes its luxurious feel to the next level with the luxury of control — the ZF eight-speed automatic transmission modifies shift patterns according to your driving style, utilizing auto-adaptive software. In other words, the best way to make the Maserati Levante truly yours is to drive it your way.
Shop for the Maserati Levante at Our Minneapolis Dealership
If you're interested in the 2021 Maserati Levante, schedule a test drive with our Minneapolis dealership. If you have any questions about the Levante, its performance highlights or any other models we have in our new Maserati inventory, feel free to contact us at Maserati of Minneapolis.