2021 Maserati Levante Trim Comparison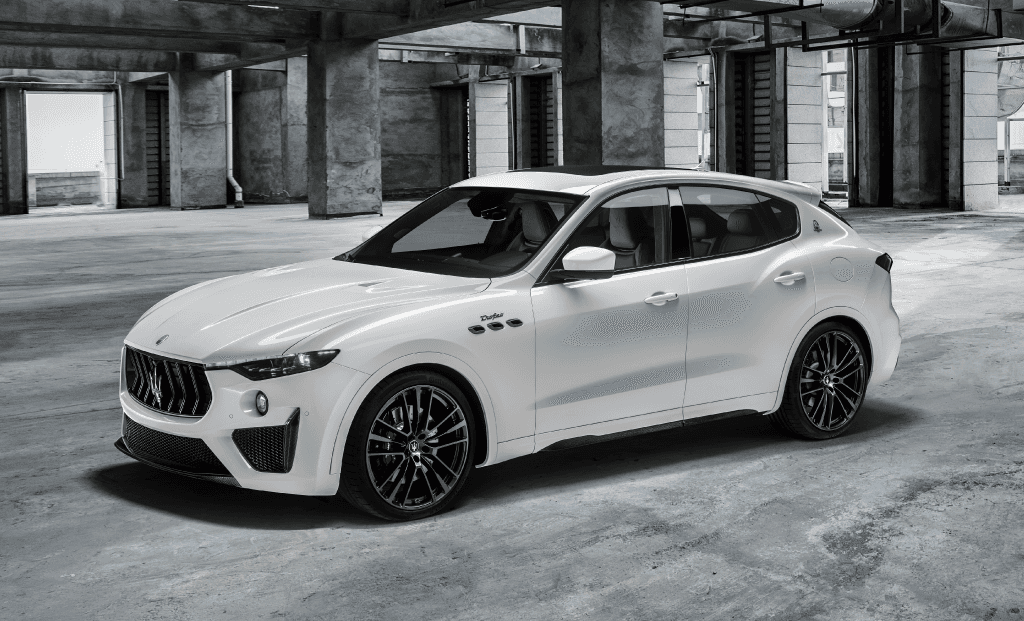 2021 Maserati Levante Trim

Highlights

Levante

Max Speed: 156 mph
Acceleration: 5.8 seconds
3.0-liter, V6 engine
Max Power: 345 HP
Max Torque: 369 lb-ft

Levante S

Max Speed: 164 mph
Acceleration: 5.0 seconds
3.0-liter, V6 engine
Max Power: 424 HP
Max Torque: 428 lb-ft

Levante GTS

Max Speed: 181 mph
Acceleration: 4.0 seconds
3.8-liter, V8 engine
Max Power: 550 HP
Max Torque: 538 lb-ft

Levante Trofeo

Max Speed: 187 mph
Acceleration: 3.8 seconds
3.8-liter, V8 engine
Max Power: 580 HP
Max Torque: 538 lb-ft
Which 2021 Maserati Levante Trim is Right For Me?
The 2021 Maserati Levante is named after the Mediterranean wind that can change from calm to gale instantly, making the SUV a true, fully-in-control powerhouse. The Levante has four different trim level options — Levante, Levante S, Levante GTS and Levante Trofeo — as well as two different series: GranLusso and GranSport.
The starting point of the 2021 Levante is already ahead of the game, with the base model boasting speeds up to 156 mph and producing up to 345 horsepower thanks to its V6 engine. The S model shares the V6 while the V8 engine option is reserved for the GTS and Trofeo.
As the top-of-the-line model, the Trofeo conquers all in its specs, and is the peak version of the Levante. Up to 187 mph and pumping out 580 horsepower, the Trofeo is for the driver that wants to experience the Levante model in all its glory.
Shop for the 2021 Maserati Levante at Our Minneapolis Dealership
If you're interested in any of the trim level options for the 2021 Maserati Levante, you can schedule a test drive with us at our Minneapolis dealership. If you have any questions about the Levante or any of the other Maserati models we have in our inventory, please feel free to contact us at Maserati of Minneapolis.