Does the Maserati Levante Have AWD?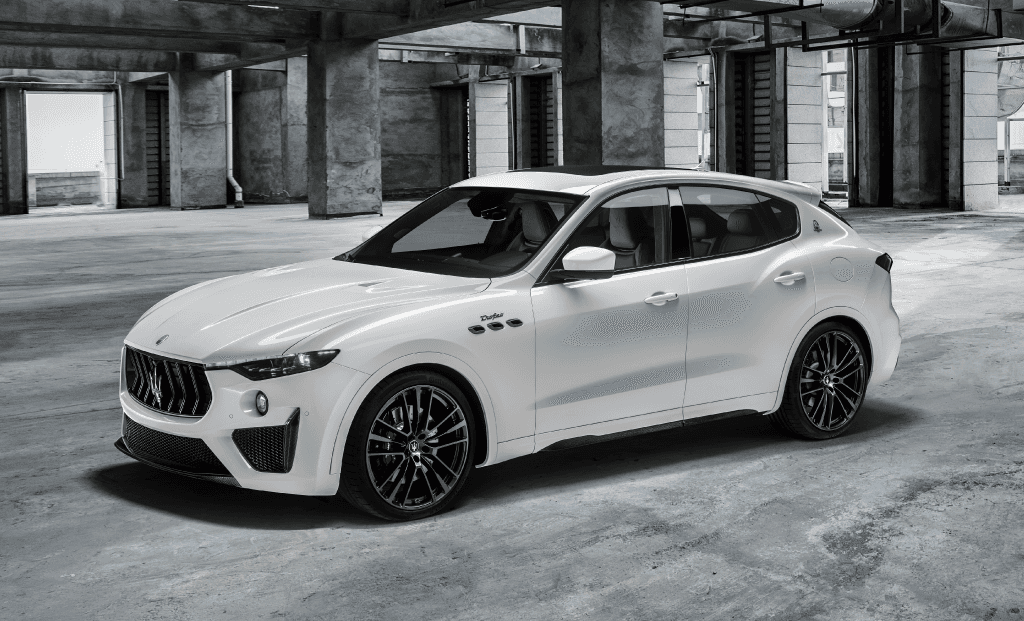 Not only does the Maserati Levante feature AWD — it features a special kind.
The Q4 Intelligent All-Wheel Drive System is standard on all the Levante trim level options, ensuring even greater handling in any given condition, which is ideal for Minneapolis drivers year-round. The system works in tandem with the Skyhook suspensions, which actively adapt to each individual shock.
The active air suspensions give the Levante proper ground clearance that enables you to conquer off-road scenarios as well as the highway.
Maserati Levante Performance Highlights
In addition to AWD, shoppers can look forward to a ZF eight-speed automatic transmission, which modifies shift patterns according to your driving style with auto-adaptive software. Drivers can select different driving modes, tailoring the Levante experience to be unique to the individual.
When it comes to engine options, those interested in the luxury SUV can choose between the V6 or V8 engine. The V6 will surely get the job done and then some, but the V8 engine is the Levante at the peak of its powers, maximizing performance every time you get behind the wheel.
The overall build of the Levante is astonishing and built for superior dynamics, with the vehicle's ability to glide through top speed, thanks to the very low center of gravity. You can't help but marvel at the engineering and design, with the weight distribution and aerodynamic body seeming to be perfectly balanced.
Along with the signature Maserati engine note, the Levante offers enjoyable features that you'll never tire of, as you cruise the streets of Minneapolis and beyond.
Shop for the Maserati Levante in Minneapolis
Ready to experience the Maserati Levante with AWD? You can schedule a test drive with the Levante at our Minneapolis dealership. If you have any questions about the Levante or any of the other Maserati models we have available, feel free to contact us at Maserati of Minneapolis.