Maserati Levante Sound System Highlights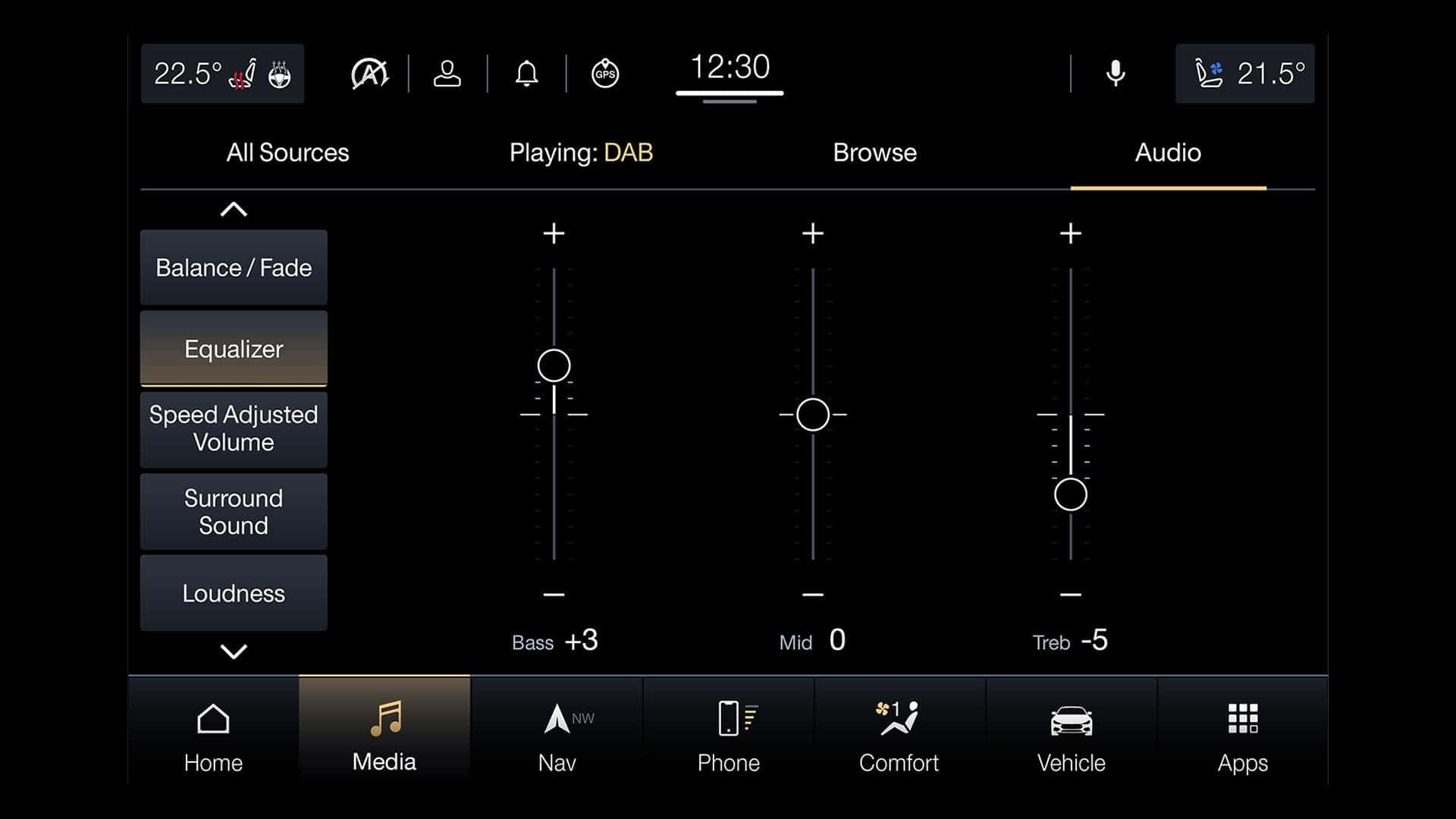 The 2021 Maserati Levante is an exhilarating experience with stunning design features inside and out. One of the most important features of a car's interior is its sound system — whether you're driving to the store or on a long road trip, the immersion you feel with your music, podcast or radio station choice can't be emphasized enough.
As for the 2021 Levante, the available sound system options cater to the general public as well as audiophiles. The sound system in the Levante is just one of many interior highlights, but an important one at that.
Take a look at the Maserati Levante sound system highlights with our Minneapolis dealership.
A Sound System Made an Experience
Not only will the sound system in the Levante make for incredible rides, but you can actually customize the way you want your sound delivered. Toggle the bass, mids and trebles with a built-in equalizer, and play with the balance/fade, speed adjusted volume, surround sound and loudness.
Along with a customized experience, the Levante features two different sound systems that are designed around the shape and characteristics of each Maserati.
Harman Kardon Premium Sound System
The optional Harman Kardon Premium Sound system brings the most elevated levels of audio refinement with a state-of-the-art, 12-channel 900-watt amplifier. Whether you're playing your music from the radio, an MP3 player or smartphone, you'll have the very best sound ready to go.
This system features 14 high-powered speakers, four tweeters, four woofers, five mid-range speakers and a 20-liter bass box subwoofer.
Bowers & Wilkins Surround Sound System
For the ultimate acoustics, Bowers & Wilkins has you covered. This system features 17 speakers with mid-range drivers and woofers made from aramid fiber and Rohacell, all of which are strategically built into the SUV's design and architecture.
A 1,280-watt amplifier ensures immersive sound for you and your passengers, with QuantumLogic Surround Sound Technology digitally remodeling signal stream and reconstructing the original recording of a musical piece to mimic a concert hall experience right in your Levante.
Shop for the Maserati Levante at Our Minneapolis Dealership
If you're interested in getting behind the wheel of a 2021 Maserati Levante, schedule a test drive with us at our Minneapolis dealership. If you have any questions about the Levante or any of the sound system options available, feel free to contact us at Maserati of Minneapolis.