What is Maserati Trofeo?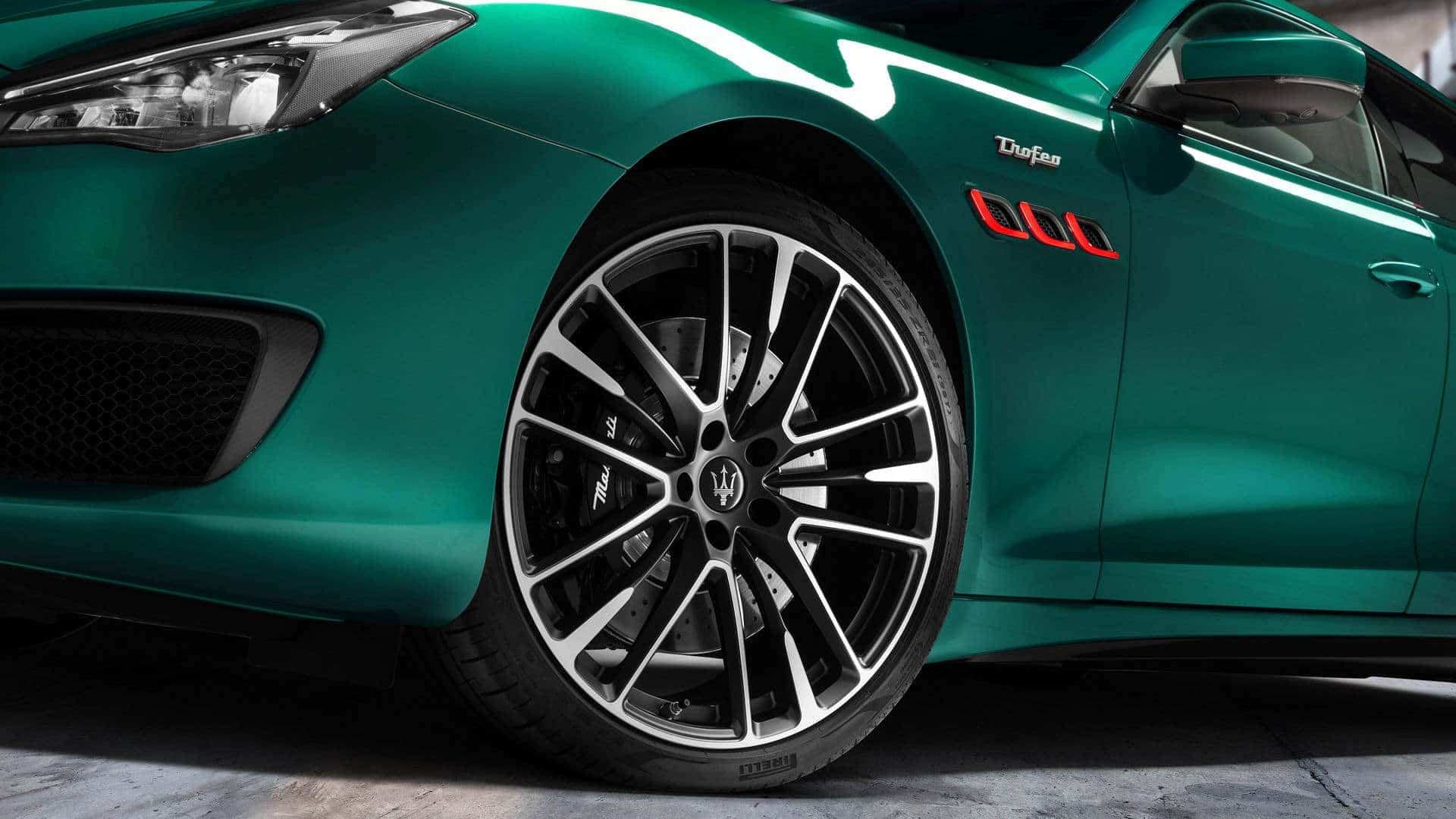 The Maserati Trofeo Collection takes speed and truly makes it an art form. Only the fastest and most powerful can claim the Trofeo badge, combining art and engineering prowess for the Levante, Ghibli and Quattroporte.
Shop New Maserati Trofeo Inventory
High-revving, twin-turbo V8 engines are at the heart of the Trofeo Collection, producing exceptional power, speed and acceleration with the unmistakable Maserati signature sound. Trofeo models are meticulously engineered to deal with the extraordinary power output of the fastest Levante, Ghibli and Quattroporte models, with your driving comfort left uncompromised.
"Trofeo" means bringing the excitement of the track to the everyday road, with racing heritage imprinted on the body of the model. The audacious Italian style truly stands out with all eyes turning toward your Trofeo model whenever you get behind the wheel.
Performance and Design in the Maserati Trofeo Collection
As far as performance, aerodynamic details are found in high-gloss carbon fiber while race-inspired wheels and dark finish tail lights grace the body as well. The Trofeo badge on the iconic air vents appear with red accents, providing a mere glimpse of the power that a Trofeo model holds within.
Activate Corsa Mode to experience a faster throttle response, quicker gear shifting, and an even more powerful exhaust soundtrack. Rev up the engine with Launch Control electronic aid in Corsa Mode to take off with faster acceleration from a standing start.
The Integrated Vehicle Control, or IVC system anticipates any issues that could cause instability and counteracts it in the blink of an eye. Experience increased control, better agility and greater driving exhilaration inside your Maserati Trofeo model.
Inside, you can find sculptured natural leather sport seats, carbon fiber patterns, a Trofeo-exclusive instrument cluster, cutting-edge technology, concert-hall sound system and more. The Trofeo Collection is inspired by the racing world but it also catered to the ever-evolving sense of luxury and comfort off the racetrack.
Shop for Maserati Trofeo Models at Our Minneapolis Dealership
If you're interested in a Maserati Trofeo model, schedule a test drive with us at our Minneapolis dealership. If you have any questions about the Trofeo Collection or any of the other vehicles available in our new Maserati inventory, feel free to contact us at Maserati of Minneapolis.